The lift top coffee table is perfect for the living room or the office, as it meets the needs of different situations. It is an exciting addition to the accent table family.
We insist you read this post and dig into it together if you still do not have one.
A coffee table is supposed to be one of the essential pieces of furniture in the living room. But with the change in current human lifestyles, we want it to be more practical. And that's why we recommend the lift top coffee table.
Perfect decor for small space
Just thinking carefully, how many functional areas do you need in your house: bedroom, dining room, living room, home office, dressing room, storeroom, etc.?
But the reality is we do not have them right now.
So for small spaces, a multi-functional coffee table with a lift top coffee table will significantly help. The below one offers multi-layers for storage and display, making your living small but complete.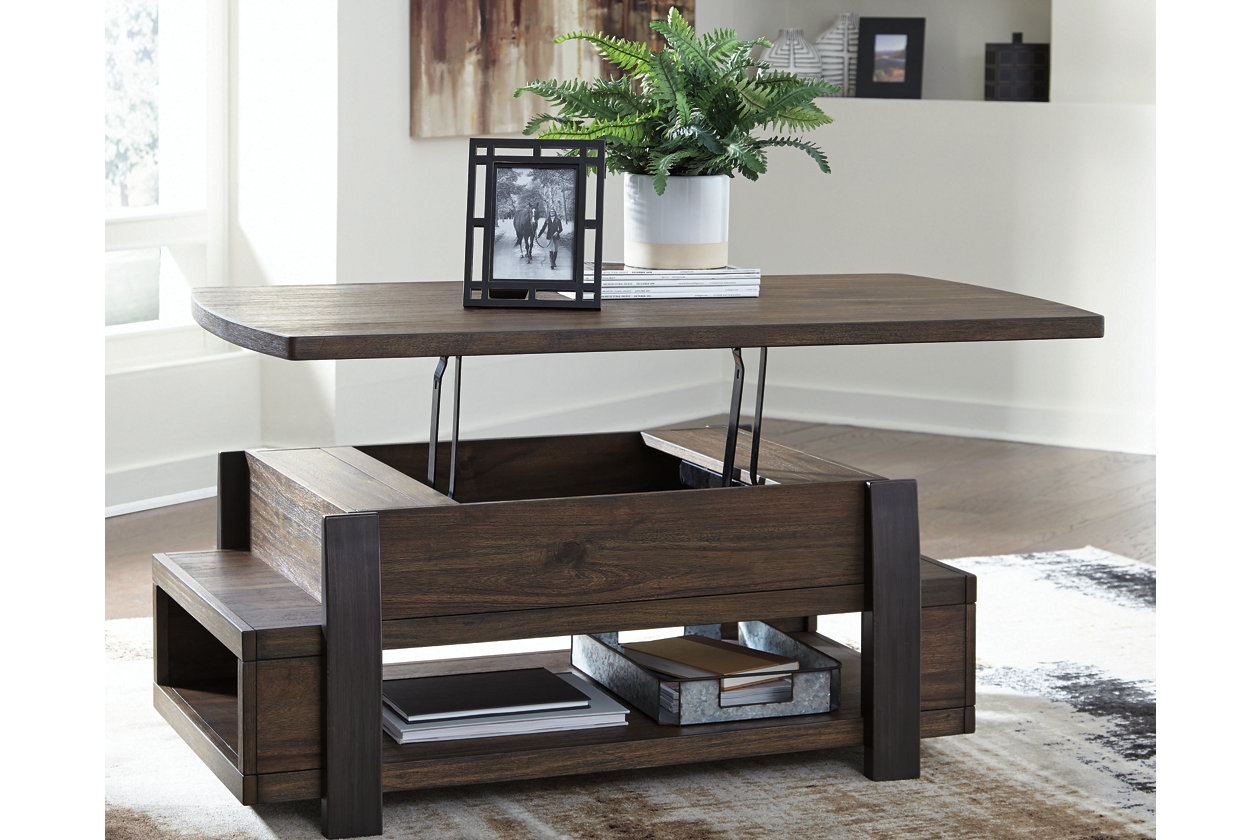 Vailbry Coffee Table with Lift Top from Ashley
Easy to get rid of the mess
For those families with kids, what's the most painful thing? To store knick-knacks of the kids, which could be seen everywhere, especially when they are small and you will have a visitor soon.
A lift top coffee table with storage will help, just put all the knick-knacks in the storage layer of the coffee table, and cover the tabletop, then your living room will look tidy again.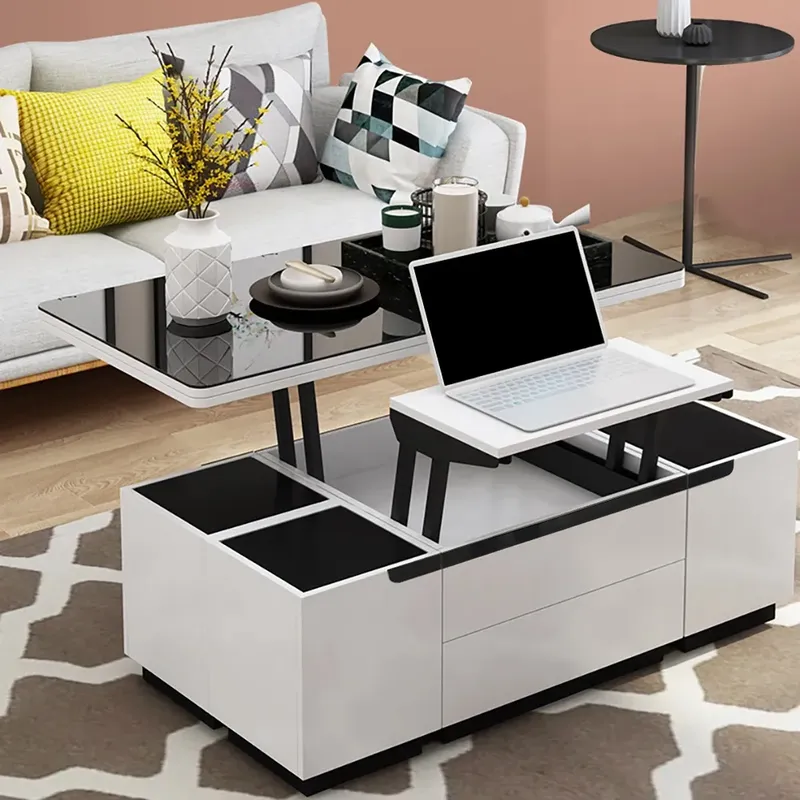 Lift top glass coffee table with drawer & storage from homary
An excellent choice for home office
With the tabletop lifted, you can use it as an office table, and they are often equipped with a USB plug and power plug, which offers excellent convenience for those who work with a computer.
Believe that almost every child had a wish to watch TV while eating but was told "NO" by their parents.
But now, a lift top coffee table says "YES", which allows you to use its lifted table top as a dining table, so you can have your dinner without leaving your living room or missing your favorite ball games.
And if you have one that can convert into a dining table like the below one, that would be perfect, but it also requires more space.
Modern Lift Top Coffee Table Multi Functional Table with 3 Drawers from homary
Various of different styles to choose
Lift-top Modern Nesting Coffee Table Set from Povison
If you are looking for a coffee table for your house, lift top coffee tables are wonderful pieces you could never miss and will never disappoint you. 
If you still have any other questions about it, don't hesitate to click "CONTACT US" to reach us.